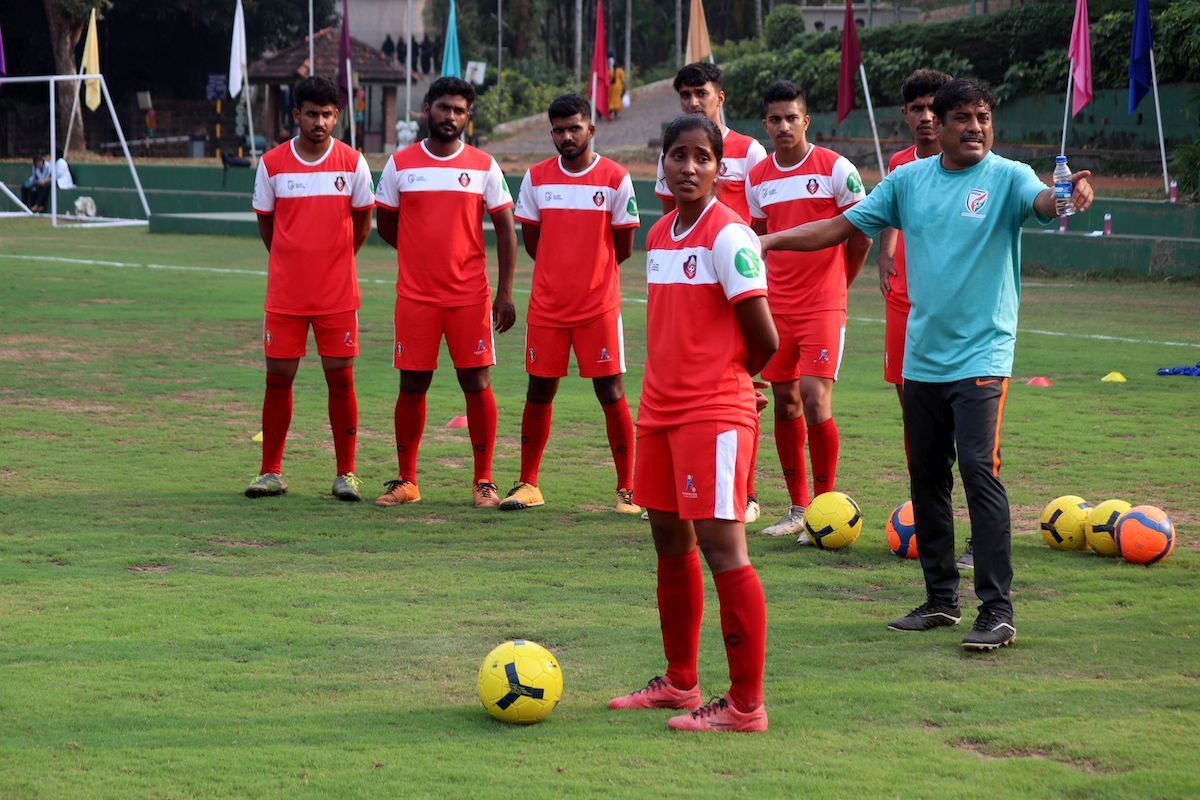 AIFF Instructor Aguiar lauds 'excellent' facilities
AIFF Instructor Mario Aguiar, former professional footballer and AIFF National Team Goalkeeper for over fourteen years lauded the excellent facilities provided by FC Mangalore during the AIFF 'D' Certificate Course during his closing remarks at the end of a memorable course.
"I would like to thank FC Mangalore for their professionalism and dedicated staff who were always on hand whenever anything was required. The facilities are truly excellent and given the fact that all venues are within close proximity with each other means that candidates can further concentrate on their assignments and there is no time lost in travel." he said.

"I can envision FC Mangalore going on to host more courses in the future of a higher stature and look forward to returning here, it was truly a very memorable experience for me working with this entire team."
This was FC Mangalore's first ever attempt at hosting the AIFF D Certificate.
"Mario Sir's feedback and guidance was very reassuring and it shows that we are on the right track as of now. Our goal was to provide affordable coach education programs to coaches all across India and since this was our first attempt, there were a few learnings for us along the way but the credit goes to the entire team for pulling off this successful course. Also, Mario sir was a great role model both for the candidates as well as the organisers as well – and we are very fortunate to have the opportunity to host him in Mangalore" said FC Mangalore Technical Director Biby Thomas.