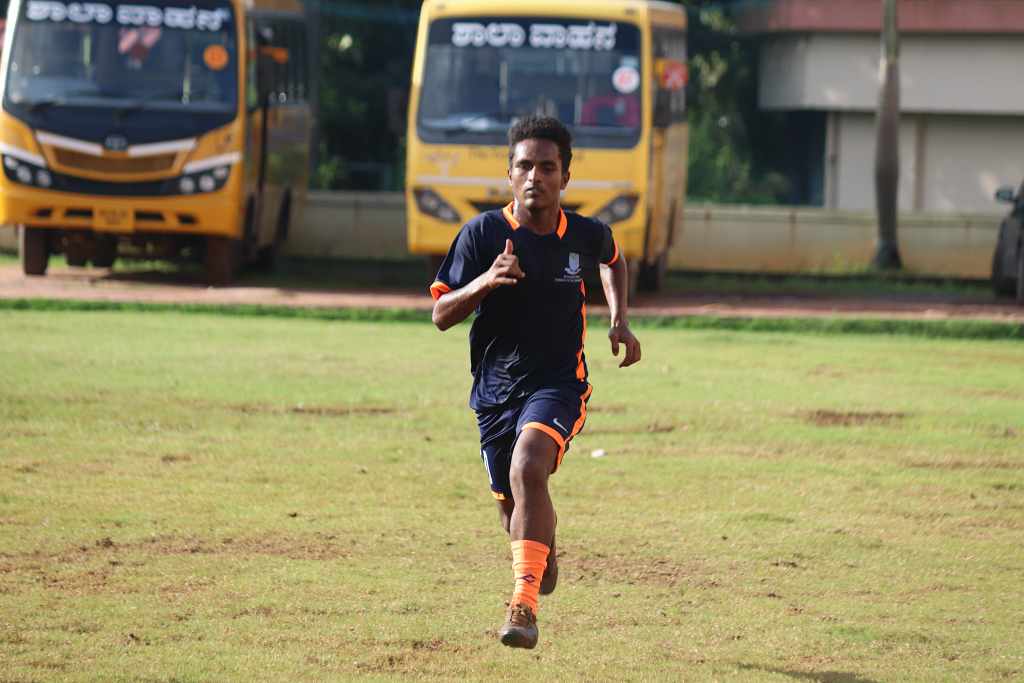 Bavu Nishad: Honoured to represent Karnataka
When the Karntaka State Football Association (KSFA) announced the final squad for the upcoming Santosh Trophy 2021-22, one of the names that really stood out was that of FC Mangalore's Bavu Nishad. One of the brightest talents coming through the ranks at FC Mangalore, the pacy winger Bavu Nishad has gradually worked his way up the ranks and all of this hard work has finally been rewarded with his first-ever Santosh Trophy call-up.

FC Mangalore's Media Team sat down with Bavu for a free wheeling interview to discuss what was going through his mind and how he was preparing for his debut at the Senior level.

Q: How was the experience during the Championship Trials?
BN: The competition was fierce and given that all of this was happening in the Covid era we had to be extra competitive on the field and extra cautious off it. The players were all of a very high calibre and I got to learn a lot through the process. My focus was always on giving a 100% in every session and eventually it was the commitment along with the Grace of God that prevailed.


Q: What is your overall feel about this team?
BN: It's a fine balance of youth and experience. I am honoured to be part of this group and all of the players constantly keep raising the bar in training. This is turn has also made me a better, more committed player as I have to be the best version of myself in every single session. The morale is very high at the moment and we are all raring to go!
My focus was always on giving a 100% in every session and eventually it was my commitment along with the Grace of God that prevailed.

– Bavu Nishad, Karnataka State Santosh Trophy Squad 2021-22
Q: How does it feel as a Malayalee to represent Karnataka State?
BN: I have been a part of FC Mangalore for so many years and played so much of my football here that I consider myself a product of this state. This is honestly a dream come true. It's my first time ever in the Santosh Trophy and I look forward to wearing the colours at the Nationals and giving it my all. This is a very diverse squad with players coming from different cultural and economic backgrounds and a huge amount of credit goes to the Management team for their unbiased selection policies.
Q: What are your personal goals during this competition?

BN: At present, I am hoping that my efforts will be rewarded with enough playing time on the pitch. It's all relative – the better you train, the more minutes you get to prove yourself. The margin of error at this level is very low hence I want to make the best use of the opportunities that I get so that Coach Biby and the management team take notice.
Q: Lastly, how helpful is it to have Coach Biby Thomas there as the Karnataka Head Coach?
BN: Coach Biby has been instrumental in my development so far. I really appreciate his honesty, work ethic and dedication to the sport and that he has provided equal opportunity for all players to prove themselves. He is impartial and wants what's best for the team and I have gained new respect for Coach Biby through this period and the way that he has guided this team