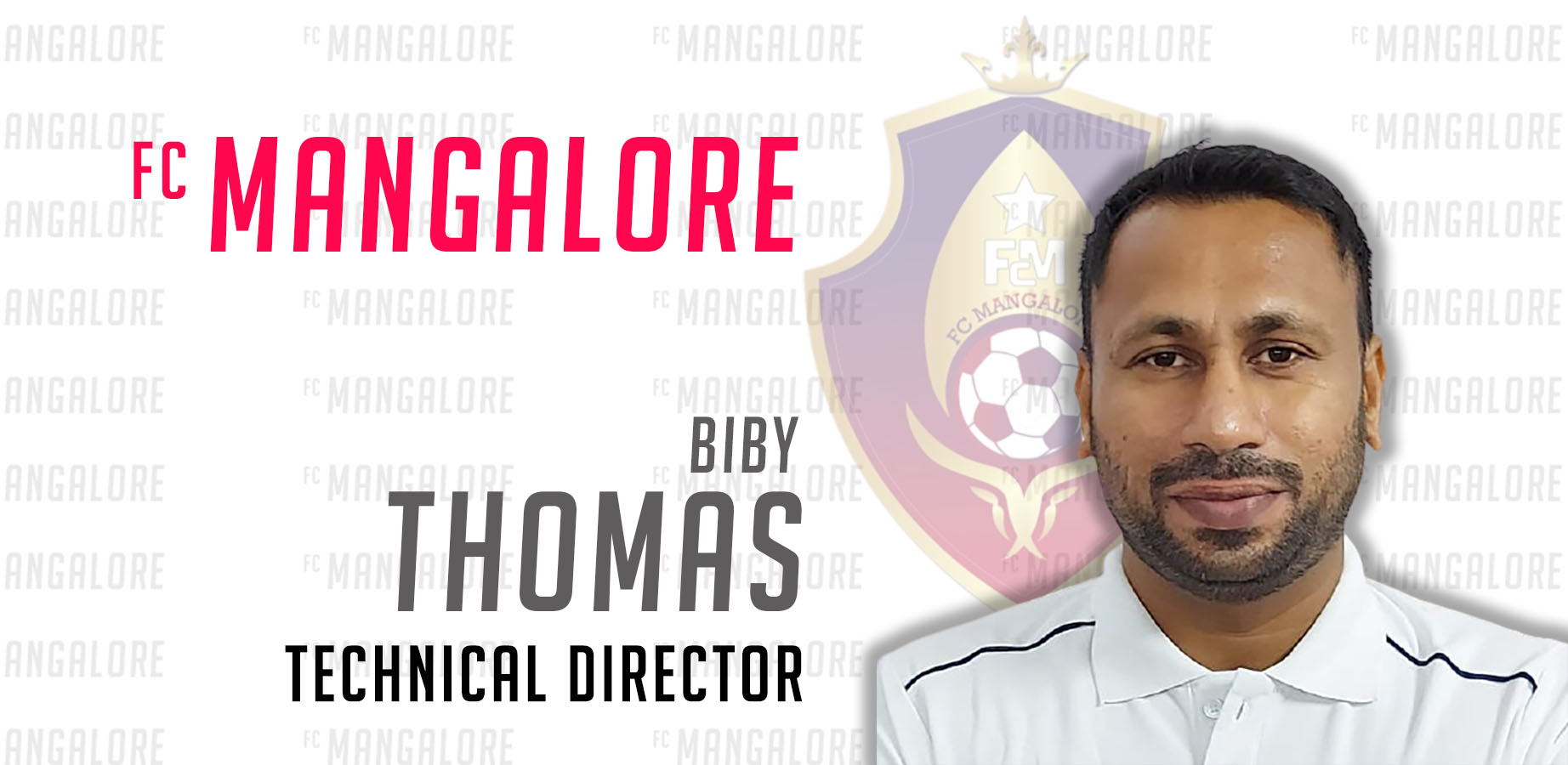 Biby Thomas appointed Karnataka State Head Coach for Senior Nationals
Biby Thomas, Football Coach ( Yenepoya Deemed to be University) has been officially named as the Head Coach for Karnataka State for the upcoming Senior National Football Championships 2021 organised by the All India Football Federation. 

This is Biby's second consecutive appointment in this role after being handed charge of the Karnataka State team in the previous edition of the tournament which was held in 2019.  Under Biby's leadership, the team was unbeaten in the qualifying round and finished the preliminary phase as group winners. 
Unfortunately, due to the Covid 19 outbreak, the AIFF was forced to call off the final round which was slated to be hosted in Aizawl, Mizoram. 

Biby will be traveling to Bangalore shortly to supervise the pre-tournament training camp which will be conducted by the Karnataka  State Football Association (KSFA). 

"It's a honour to be lead this team and represent Karnataka at the national level and credit goes to the entire Yenepoya family for their constant support through the years." said Biby Thomas
This was also a landmark moment for the Yenepoya Deemed to be University Dept of Physical Education.
"Our heartiest congratulations to Coach Biby Thomas for his appointment. This is a testament to his impeccable commitment, professional approach and high standards that he strives to maintain – both on and off the field – that has brought our Yenepoya Football teams so much success over the years and we wish him the very best for this prestigious national assignment" said Sujith KV, Director of Physical Education, Yenepoya Deemed to be University