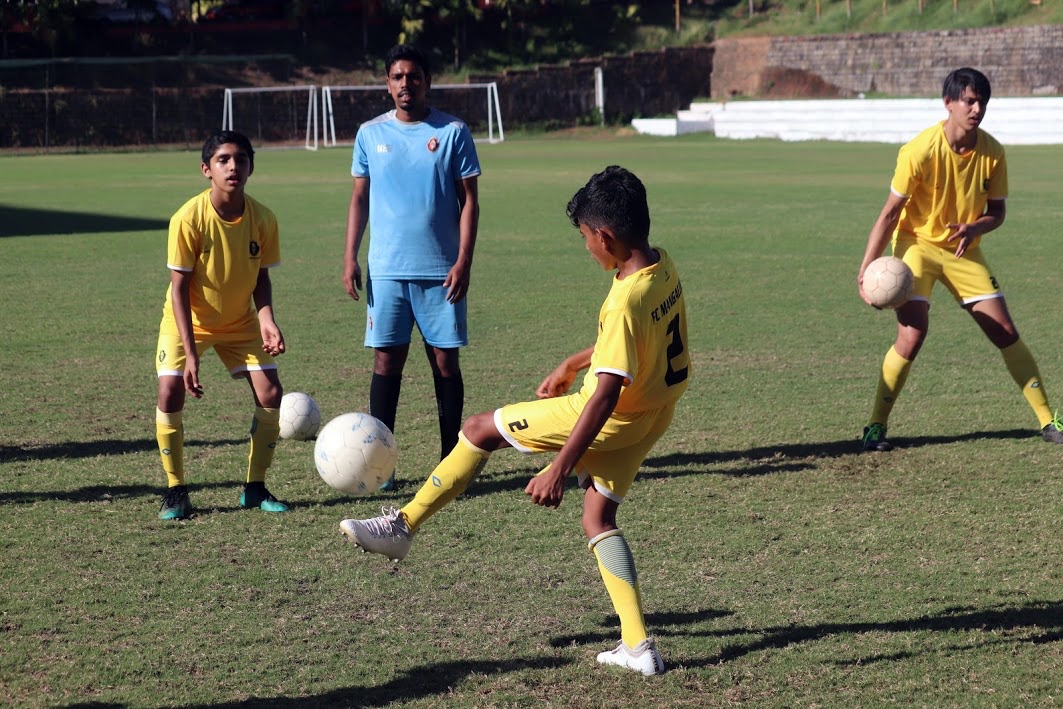 Coach Sanju travels 1000+ km for 'C' Certificate
From Karnataka to Punjab, Sanju's quest to attain his coaching badges takes him on a journey across the country
Thrissur lad Sanju Gopalan has been one of the latest additions to our Coaching Team and FC Mangalore but behind his soft-spoken demeanour and quiet nature is an insatiable thirst for knowledge. Having missed out on participating in any coaching courses in 2020 on account of the pandemic, Sanju took the very first opportunity to attend the AIFF C Certificate, which was being held in Mohali, Punjab.
"It was a long way away and I did not want to lose the opportunity and learning experience at that level and hence I decided to go to Punjab. It took almost 72 hours by train to get there but it the end, it was truly worth it. I was able to meet new people and learn under the tutelage of Coach Sajid, one of the very best Tutors and that made the trip worthwhile", said Sanju.
The 14 day Coaching Course was delivered by Former India Womens and Mens U15/ U17 National Team Head Coach Sajid Dar from Kashmir.
"With the new methodology, there is a lot of focus on Small Sided Games and more specifically on Transition Moments and how to maximise the effectivity of the coaching. Thankfully we had done a lot of work on these areas in Mangalore and all the sessions under the observation of Coach Biby helped me a lot"
We are happy to report that Coach Sanju cleared his first Practical Assessment conducted during the first Module and is now looking forward to return to Mohali for the Second Phase of the course.