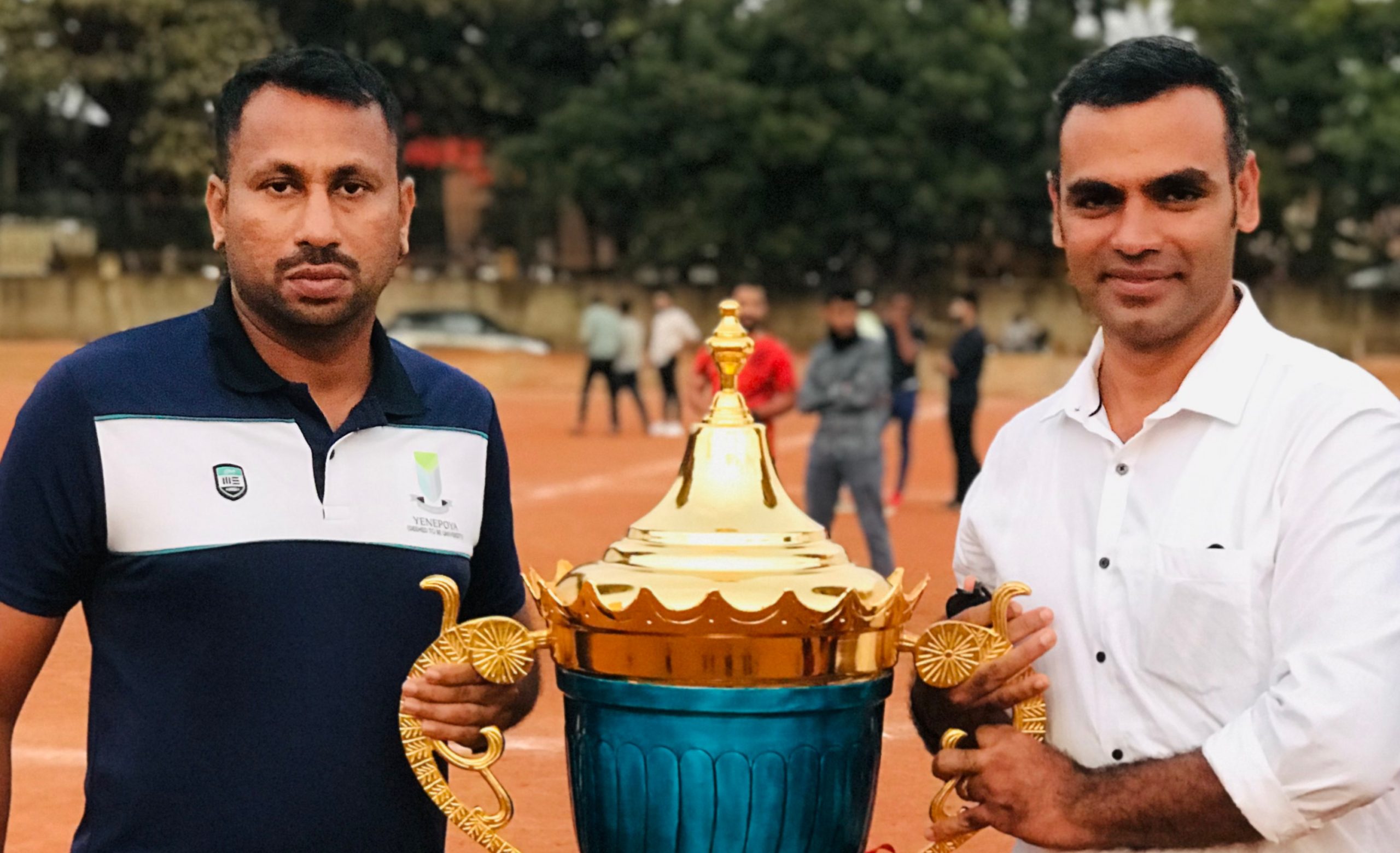 Yenepoya FC crowned Champions of Mangalore District
Despite the hardships brought about by the pandemic, Yenepoya FC reclaimed the title for a seventh time
Despite the hardships brought about by the pandemic and setbacks faced by the squad, the lads pulled through in spectacular fashion to lead Yenepoya FC to win the Dakshina Kannada District A Division League Championship. In a final witnessed by thousands of masked spectators at Nehru Maidan, the lads ran out 2-0 winners against Soccer Ullal FC.
What made the victory all the more impressive that Yenepoya FC was unbeaten all throughout the tournament starting from the Group Stages all the way up to the Playoffs. It was also their eighth title in the past ten editions thereby extending their legacy in the Dakshina Karnataka region.
"This was a particularly sweet victory for us given all the injury issues and also the deadly situation with the pandemic. Eventually we were able to clinch our eighth league title in style."

– Biby Thomas, Head Coach – Yenepoya FC
Meanwhile, in the DKFA 'B' Division, FC Mangalore finished the season narrowly missing out on a semi-final spot. With a team comprising of youth prospects and promoted players from the various coaching camps, the tournament served as a good exposure and character building exercise for the youngsters.